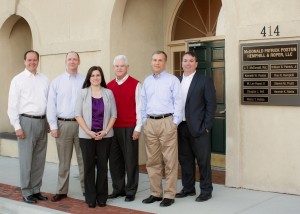 McDonald Patrick Law Firm is a general, civil practice firm, established in 1906 by F. Barron Grier and J.B. Park. We are committed to providing quality legal services at fair and reasonable costs to our clients.
Our attorneys' primary areas of practice include estate planning, estate administration, trust administration, corporate and business planning, corporate governance, contract law, business and real estate transactions, administrative law, personal injury, worker's compensation, debtor/creditor rights, and insurance defense. Our representative clients include individuals, corporations, limited liability companies, municipal corporations, municipal governments, county governments, commercial and private lenders, nonprofit boards, and financial and educational institutions.
Please visit our Areas of Practice links below for more information.
Click on Area of Practice for more information.